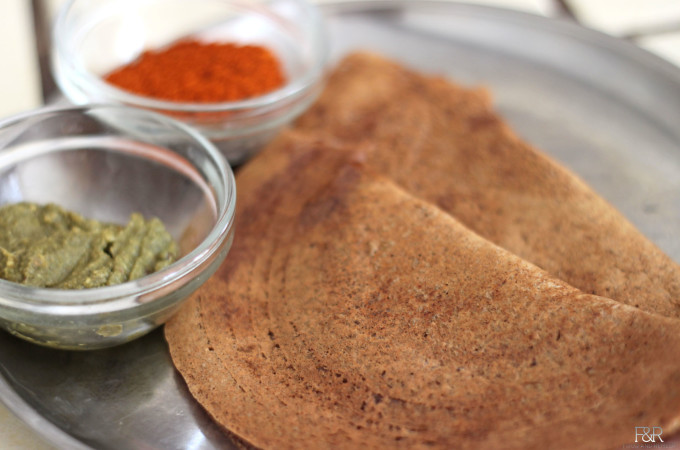 Mung Beans are a great source for vital nutrients such as calcium, iron and potassium. This is the PERFECT FOOD for weight loss, because of its low fat content, high fiber and protein. The complex carbohydrates help with regulating blood sugar levels. It prevents rapid rises in blood sugar levels after eating a meal. Mung beans are considered to have many anti-cancer properties. Also, fenugreek seeds help to relieve discomfort due to arthritis and to avoid constipation.
Ingredients:
1 cup Mung beans/green gram
¼ cup quinoa (or 2 tablespoon brown rice)
1 tablespoon fenugreek seeds
(wash and soak the above ingredients in 1½ of water, 5 to 6 hrs or overnight)
1 teaspoon salt
½ to 1 inch ginger
2 green or red chillies
1 teaspoon cumin seeds
2 to 3 tablespoon oil for making dosa
SERVES 3 TO 4.
Method:
Put soaked mung beans, fenugreek seeds, and quinoa along with the water and all other ingredients (salt, chillies, cumin seeds, and ginger) into the mixer jar and grind it to a fine paste.
Now, transfer the batter to a container. The dosa batter is ready to use. You don't have to ferment the batter.
We recommend iron skillet instead of the non-stick tava/skillet. One skillet that has served me well is,  Lodge Iron Skillet.
To prepare the dosa:
Heat the skillet on the medium high heat. Once it is hot enough, reduce the heat to medium. Spray some oil on the skillet, pour a ladle of batter and circle it from the center to make a dosa. Put oil on top, and if you would like, sprinkle some flaxseed chutney powder on top. Cover the lid for few seconds.
Once it has cooked completely, remove the dosa from the skillet. Repeat the procedure to make more dosas.
Eat with chutney, sambar or chutney powder.
ENJOY!
Summary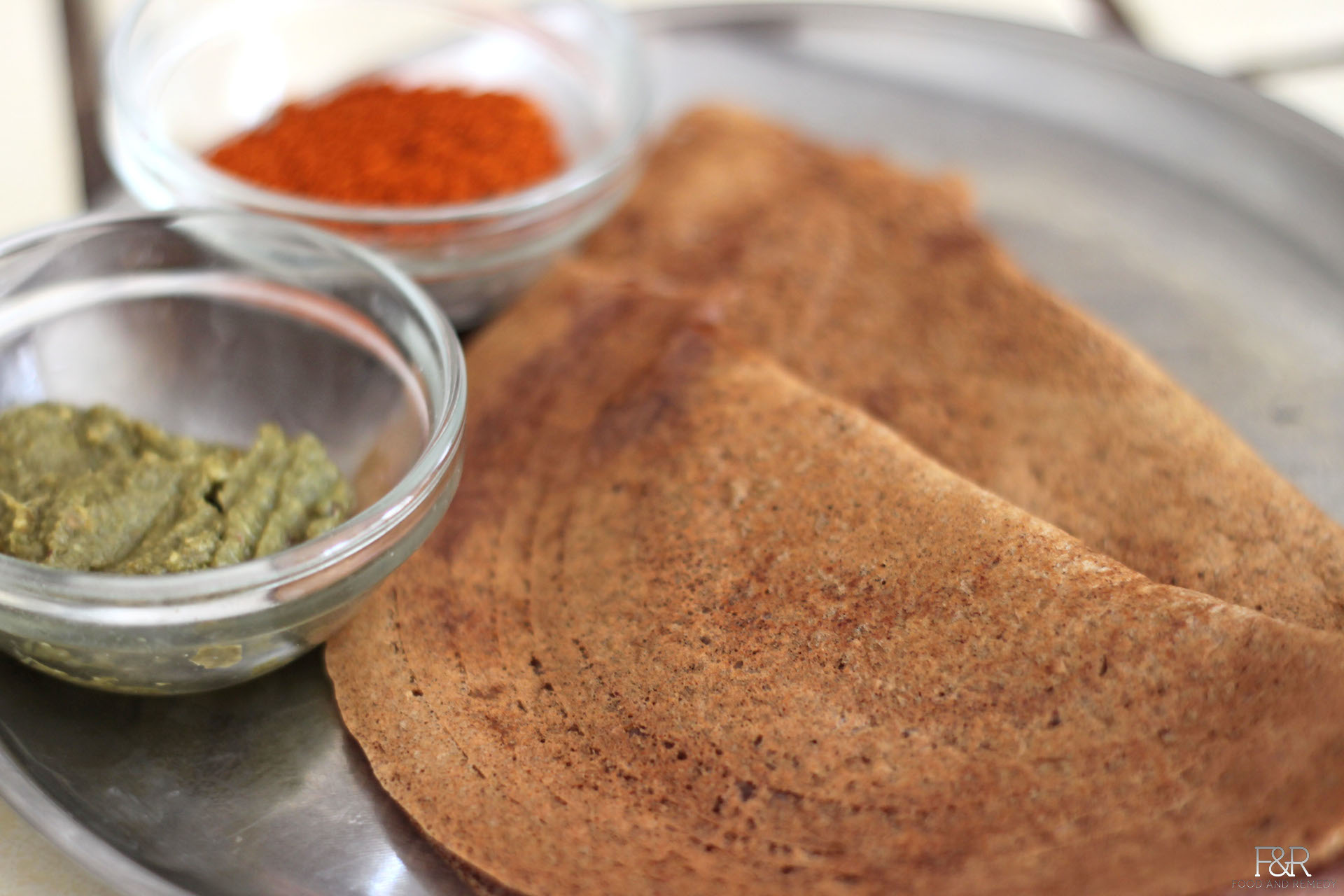 Recipe Name
Published On
Preparation Time
Cook Time
Total Time
Average Rating
Based on 0 Review(s)