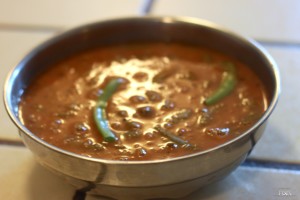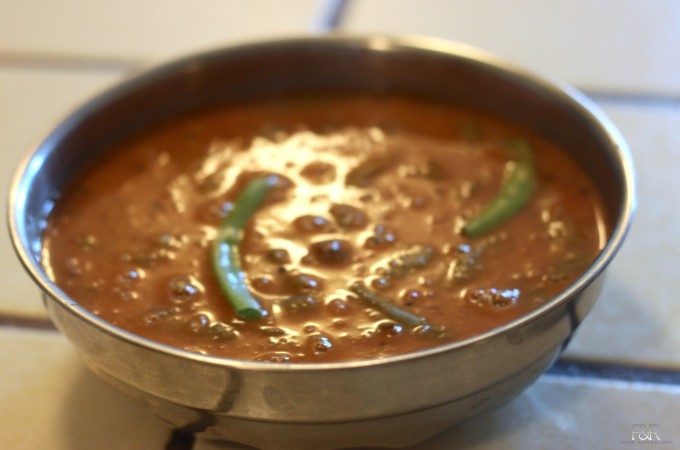 Sambar is a perfect blend of spices, lentils and vegetable. This is very simple to make .
Ingredients:
½ cup toor dal / thogari bele
2 cups cut green beans
¼ teaspoon turmeric powder
small lemon size tamarind
2 tablespoon home made sambar powder
1¾ teaspoon salt/salt to taste
4 to 5 curry leaves
litlle bit of jaggery
4 to 5 cups of water
For seasoning:
1 tablespoon oil / ½ tablespoon ghee
Pinch of Hing / asafoetida
1 teaspoon mustard seeds
Method:
Cook the washed toor dal along with beans and turmeric powder, and around 2 cups of water (2 whistles on a medium high heat)
Either soak the tamarind or keep the tamarind in the cooker in a small cup with a little water.
Once the cooker has cooled down, transfer the cooked dal to the pan.
Now add sambar powder, salt, jaggery and more water. Mix well.
Once it starts boiling, add curry leaves and squeeze the tamarind juice.
Let this boil for 6 to 8 minutes altogether on a medium low heat (you will see the froth on the top). Turn off the heat.
For seasoning:
Heat the ghee/oil in a ladle, and add hing, mustard seeds.
When mustard seeds start popping, turn of the heat and pour it on the sambar.
Now the sambar is ready to eat with hot steamed rice.