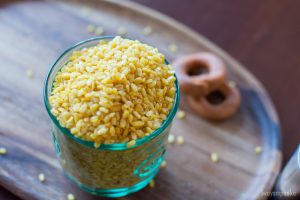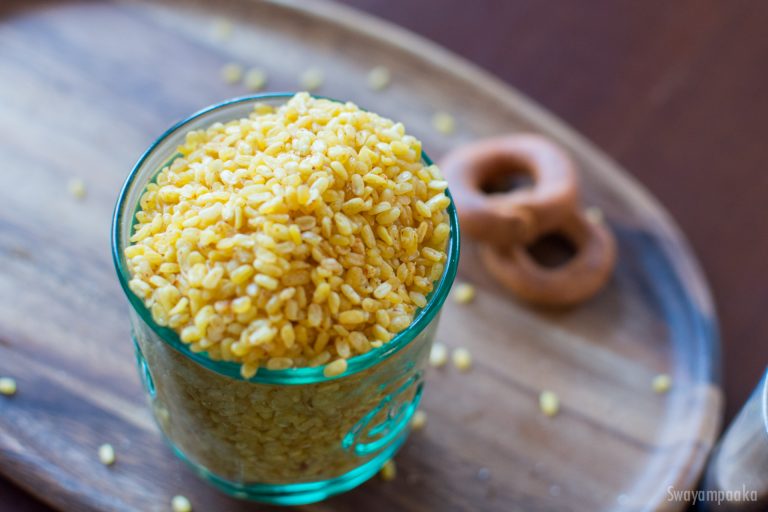 Moong Dal Namkeen | Fried Moong Dal
Fried snacks are always evergreen. Whether it is winter, summer, or monsoon time – everyone will be craving for these fried snacks. One of the easiest snack we can make in bulk and store is this fried Moong dal or popularly Moong dal Namkeen. Haldiram Namkeens are world famous :) we can have the same Haldiram style namkeen at home now. Try this easy and tasty snack!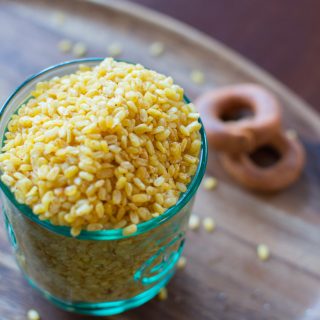 Moong Dal Namkeen | Fried Moong Dal
Detailed video instructions for making Moong Dal Namkeen
Ingredients
1

gram

cup hesaru bele/greendal / Moong dal

2 pinches or 1/4

tsp

pinches or 1/4cooking/baking soda

1/2

tsp

chat masala or black salt

1/2

tsp

salt and 1/2red chilli powder

you can make it with only salt

or with chillies or pepper powder and salt.

2 to 3

cups

of water to soak the dal

oil to fry the dal
Instructions
Wash the moong dal 3 to 4 times and soak it in enough water, add soda to this and mix it.

Soak it for 3 to 4 hours

rinse the dal again, then drain the water and spread it on thick cotton towel for 1 to 2 hours or until all the water is absorbed. make sure not to dry completely. The dals should have the moisture in it.
To fry the dal:
Heat enough oil in a wok on medium heat. you can use fine mesh steel strainer to fry the dals ,

Or you can directly add the dal to the oil.

Once the oil is hot enough (to check add some soaked dals it has to come up immediately) put the dals in the strainer or add it directly to oil, fry it until the dals turn golden yellow or until the sound subsides.

Stir it in between to make sure the dals fry evenly.

Now transfer it onto a paper towel

Repeat the same procedure.

Before you transfer the second set of fried dal, transfer the previous one to the separate bowl

important thing to remember is don't wait for the dals to turn golden brown.

Once all the dals fried,add salt, chaat masala, and chilli powder mix it well and ENJOY
Notes
You can make moong dal chaat by adding chopped onion, cilantro , grated carrot and congress kadlekai .