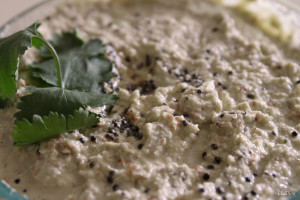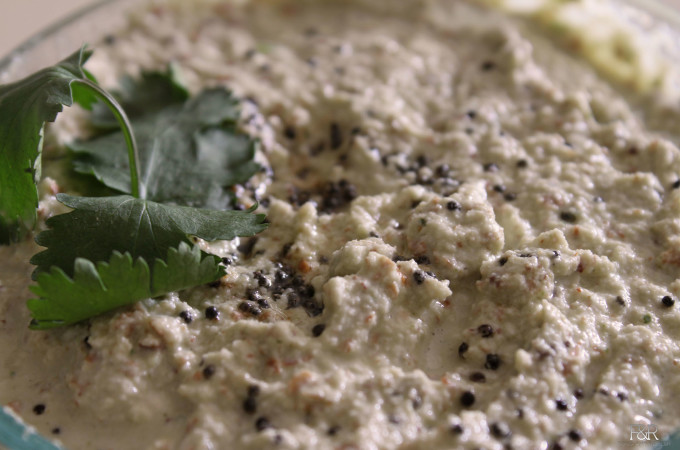 Healthy and Delicious Badam/Almond Chutney
Almond Chutney is very simple to prepare, it is packed with the great nutritional benefits of Almonds and gives a good nutty flavor if used as dip's for vegetables or as a salad dressing.
Nutrition and health benefits of Almonds
Almond (Badam) acts as a very good substitute for coconut. If you are a vegan, Almonds fill in most for the milk's nutrition. Almonds contain lot of protein, calcium and vitamin B complex. It is very rich in Vitamin A, riboflavin and niacin (increases HDL and reduces triglycerides). Here is a great informational link that details the nutrition and health benefits of Almonds. Also, this is a great article about why soaking of nuts are beneficial. "Soaking Nuts" from The Nourishing Gourmet.
Ingredients for Badam Chutney:
1 cup almonds (soak for overnight or 5 to 6 hours)
1 tablespoon chopped cilantro
3 green chillies
5 to 6 curry leaves
1/2 inch ginger
small lemon size tamarin ( instead of tamarind you can use 1TBSP of freshly squeezed lemon juice)
small marble size Jaggery (Optional)
¾ teaspoon salt
1 cup water (for vegetable dip's or salad dressing, please use 1 and 1/4 cup water)
For seasoning (For Raw diet please check Raw Diet section):
1 teaspoon oil
½ teaspoon mustard seeds
pinch of Asafoetida or hing
Makes almost 1 3/4 cup of chutney.
How to make Almond Chutney:
Put all ingredients (almonds, chopped cilantro, green chillies, curry leaves, ginger, tamarind, salt, jaggery (optional) and ½ cup water (for vegetable dips or salad dressing, please use 3/4 cup water) and grind it for a few seconds.
Add all the water and grind it to a paste. If this chutney is used as a spread or dip, grind it to a very fine paste. That's all, your chutney is ready!
To enhance the taste, however, we will add seasoning.
To prepare the seasoning:
Keep the ladle on the stove on a medium high heat.
Add 1 teaspoon oil and let it heat up.
To check if the oil is ready, add some mustard seeds, which should pop right away.
Once heated, add all the mustard seeds and asafetida.
Turn off the heat and add this seasoning to the chutney and mix it.
Now our delicious healthy Almond chutney for dosa and idli is ready.
For Raw diet
Please skip the above the seasoning, add the following to another bowl
1 teaspoon of olive oil
1/2 teaspoon of mustard seeds (as is or grind into powder form)
whisk thoroughly in the bowl
Then add this mixture to the Almond Chutney.
It goes very well as a sandwich spread and, also as a dip for vegetables and tortilla chips. In thinner form, it tastes extremely well as a salad dressing adding that delicate nutty flavor.