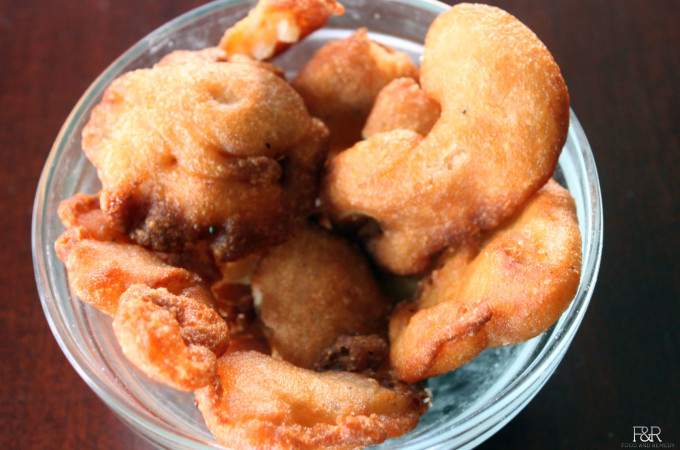 Yereyappa or fried appam is a very traditional sweet which is prepared for Saraswathi Pooja, during the Navaratri festival.
Ingredients:
½ cup rice
2 TBSP Thick Avalakki / Poha
¼ cup fresh / frozen coconut
4 cardamom
3 to 4 TBSP jaggery powder
1 to 2 TBSP water
Oil to fry (around 1½ cup)
Yields 10 yereyappas.
Method:
Wash and soak the rice and avalakki (poha) in 1½ cup water, for 3 to 4 hours.
Drain the water and grind all the ingredients in a mixer to a fine paste. Add water to get the required consistency. It should be similar to an idli batter (thick and runny).
Now heat the oil in a pan.
Once it is hot enough, add spoonful of batter to it. (Put 3 to 4 spoons at once)
Fry until it turns golden brown, and remove it. Place it onto a paper towel, in order to drain any extra oil.
Repeat the same procedure for the remaining batter.
Variation: While grinding add a small banana, It gives a different taste to Yereyappa.